GREEN WALLS BRING BACK THE NATURE TO THE URBAN PLACES
According to the United Nation's World Urbanization Prospects, 54 percent of the world's population currently lives in urban areas. This is an increase from 1950, when just 30% of the global population lived in cities. By 2050, 66% of the world's population is projected to live in metropolises. By 2030, the world is expected to have 41 mega-cities, with 10 million inhabitants each.
We believe vertical gardens could feed and employ all people around the world.We need to bring back nature to the city. We don't have a lot of space [in cities], but we do have a lot of walls.
Offices and apartment buildings grow vertically as urban space shrinks, so why not agricultural fields?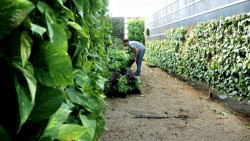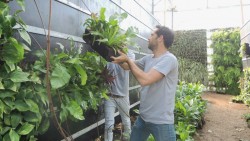 Vertical gardens are part of a worldwide trend looking for ways to marry technology and agriculture in an attempt to feed an ever-expanding global population.
Vertical field is on the cutting edge of design and manufacturing technology. Green Wall systems are produced from the finest poly carbon Materials, are light weight and U.V. protected. Operated by smart computers which precisely measure the amount of water needed in each planter, green wall systems are easily maintained. Unoccupied planters are identified by the system which directs the roots of neighboring planters to them thus enhancing your plant life. Keeping it natural with the help of our soil-based technology, we are able to grow almost any plant in any climate. An arrogated system distributes air equally providing the perfect growing conditions. With endless design possibilities our vertical fields and gardens can be adapted in your home or business in ways you can not imagine. Here's to growing good health!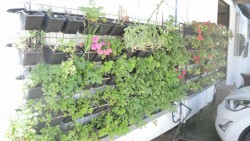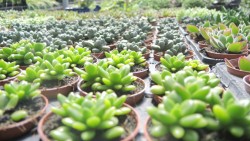 Adventages of green wall / vertical garden systems:
Green walls saves space and energy
Green walls are thermic isolators in winter and summer period
Green walls conserves and saves water
Green walls protects from sun, rain and wind
Green walls are sound isolator and uses as visual barriers
Green walls purifies the air and reduces pollution in the vicinity of the wall
For green wall project and offer contact our company here.